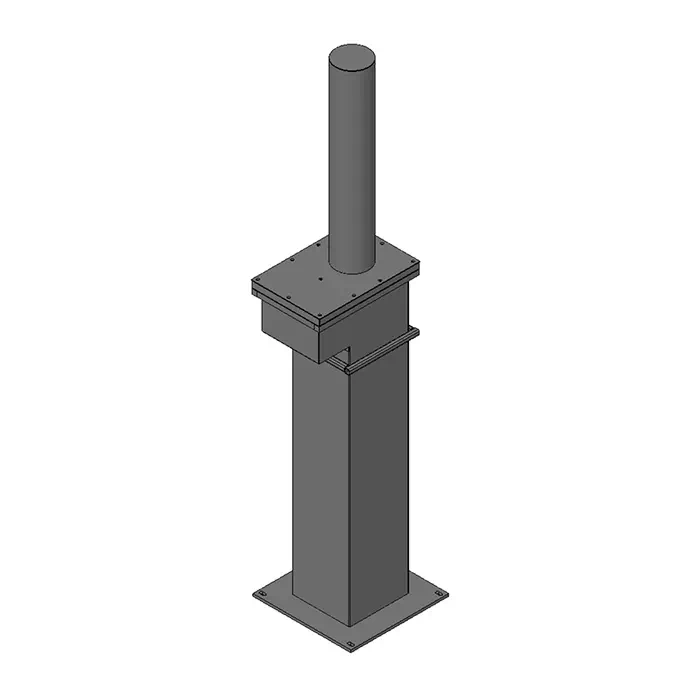 Retractable Bollard: Automatic Hydraulic Series
Our hydraulically driven automatic bollards are designed to control access and enhance perimeter security while adding to the overall aesthetics of any install location. Every System is built to the highest of standards, are easy to maintain, and will completely integrate with any existing access control or security components and systems.
Hydraulic automatic bollards help with access control and perimeter security. They can also improve your location's appearance. We ensure our automatic hydraulic bollards meet high standards and design them to be easy to maintain. Our automatic hydraulic bollard can integrate with existing access control or security systems.
Features of Hydraulic Retractable Bollards
This automatic bollard runs on a hydraulic system. It uses a pump and incompressible fluid system to create the necessary linear motion. Hydraulic bollards generate a driving force that can be greater than that from a pneumatic option. As a result, hydraulic bollards are well-suited for more challenging applications.
The features of Blockaides Automatic Hydraulic series bollards include:
Dimensions: 60 x 25 x 90 inches.
Weight: 900 pounds.
Drive options: Electric, pneumatic or hydraulic.
What Is a Retractable Bollard?
Retractable bollards offer a safety solution to help you change your property's accessibility. Our retractable bollards are high-tech, allowing you to raise or lower them with the push of a button, giving you a flexible security solution.
Our retractable bollards are permanent solutions that provide many options. They will remain installed, but you can decide when and how to use them.
Best Uses for a Retractable Bollard
Retractable bollards are versatile so you can use them in numerous ways. Several of the most common applications for automatic bollards include:
Public facilities: Public places, like parks or zoos, have closing hours that make it beneficial to have retractable bollards. You can restrict access to your facility during the off-hours by raising the bollards. Then, lower them when it's time to let the public in.
Private driveways: Homeowners can limit access to their driveways using bollards. Quickly raise or lower them as you or your loved ones enter and exit your driveway. This method can help to keep unwanted vehicles from entering your driveway.
Emergency access lanes: Locations with emergency and fire access lanes will find retractable bollards useful. Banks or government buildings are two areas that need the protection provided by a bollard and require access to emergency lanes. Retractable bollards offer the best of both.
Business delivery areas: Businesses that receive deliveries can use automatic bollards to block parking lot sections. Doing so ensures those areas remain open for delivery trucks. When the vehicle arrives, lower the bollards to access the delivery area.
Parking lots and garages: A full parking lot or garage can benefit from an automatic bollard because it can temporarily block the entrance. You can also use retractable bollards for private lots, allowing employees or residents to raise and lower them when needed.
Purchase Automatic Retractable Bollards From Blockaides, Inc. Today
Automatic hydraulic bollards are protective safety measures for commercial and residential properties. At Blockaides, Inc., we offer cost-effective and high-quality products designed to meet your needs. Our team is ready to help you determine which solution suits your property.
If you're ready to buy automatic hydraulic bollards, contact our team today! We will get back to you as quickly as we can.
Additional information
| Attribute | Information |
| --- | --- |
| Weight | 900 lbs |
| Dimensions | 60 × 25 × 90 in |
| Drive Options | Hydraulic, Electric, Pneumatic |